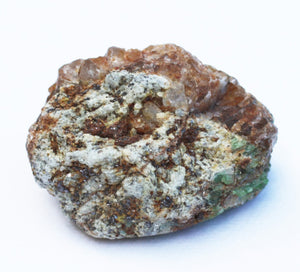 Tsavorite is actually Green Garnet stone.  This particular Tsavorite Garnet crystal measures 1-1/4 inches by 1 inch by 3/4 inch.
Green Garnet crystal meaning:
Tsavorite aka Green Garnet is a necessity to raise your vibration to manifest a positive outcome regarding tests and lawsuits.  
Additional Green Garnet meaning:
A Green Garnet gemstone is a great stone for Gemini people born between 21 and 29 degrees Gemini.