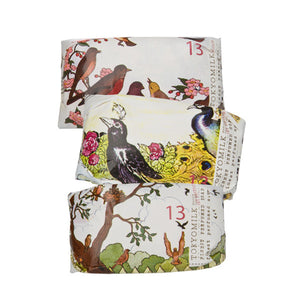 A trio of vintage piano primer images tells a compelling story.
Finest perfumed triple milled soaps made from a pure vegetable base and enriched with Shea Butter.
A complex melody: White Orchid, Orange Flower, Gardenia and Amber.
Set of 3 soaps included.
Dimensions: 3 inches wide by 1.5 inches high by 0.5 inch deep

Fill Weight: 1.25oz | 35g

Fragrance: Song In D Minor No. 13

Product code 53.