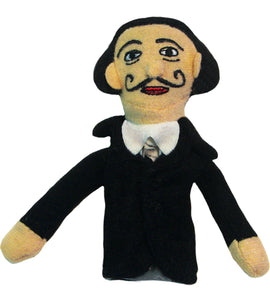 Salvatore Dali finger puppet is about 4 inches tall.  And he is also a cute refrigerator magnet.
Great hostess gift and a sure hit as a fun birthday present that is also a conversation-starter!
What's more surreal than the image of Salvador Dali as a finger puppet?  
Discontinued.  Once we're out, we're out.
UPG finger puppet or philosopher finger puppet.