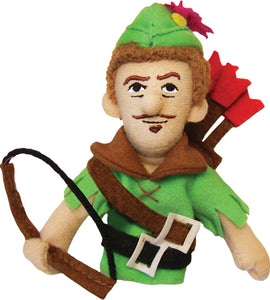 Magnetic finger puppet about 4 inches tall.  
Great hostess gift and a sure hit as a fun birthday present that is also a conversation-starter.  He'll steal from your rich finger puppets and give to your poor ones.
UPG finger puppet or philosopher finger puppet.
Robin Hood is a retired design making it highly collectible. 
Product code 140.