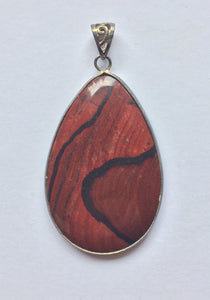 Red Picture Jasper pear-shaped pendant in Silver frame measures 3/4 inch high by 1/2 inch wide by 1/4 inch deep.

Red Picture Jasper metaphysical properties:
This is a very zen stone.  It emanates a frequency that allows you to feel calm and peaceful so that you can review your past decisions in order to make wise decisions in the present.