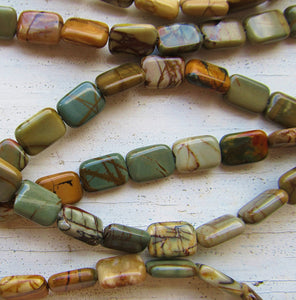 Beautiful, thin pillow-shaped Red Creek Jasper beads that measure 10mm long by 8mm wide by 4mm thick.  Rich, autumn-hued natural coloring, Red Creek Jasper is mined near the Red River in China.
This stone is helpful in matters of investigation and research when nothing but the true will suffice.  
Great crystal for ethical executives or big-time decisions makers who want to be.