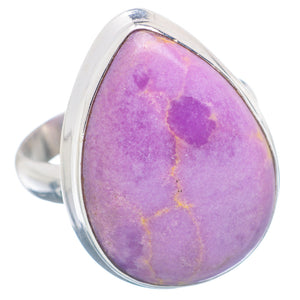 Natural Phosphosiderite ring in pear-shape set in sterling silver ring size 9.5 ring.  Nice addition to your phosphosiderite jewelry collection.
Phosphosiderite gemstone properties:
Feeling stuck?  Phosphosiderite stone is excellent when you want to move forward.  It attracts circumstances that put you in the limelight so that you become a role model, authority in your field, or teacher of truth.  At the same time, it generates stronger awareness of the comedy that is life and helps you to lighten up and make decisions that align you with your dreams.