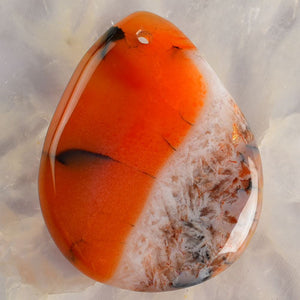 This pretty pear-shaped bead measures 1.77" long by 1.39" wide by .21" thick.  It is drilled front-to-back at the center top.  
Meaning and Properties:
It is beneficial for anyone wanting to enhance their magnetic attraction and abilities of persuasion to attract the happiest relationships, best resources, and magical circumstances for the most optimal manifestations.