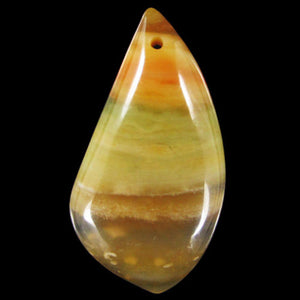 Ocean Agate bead in a flame shape.
Ocean Agate metaphysical properties:
Ocean Agate is needed when you find yourself alone and lonely.  It helps you feel motivated to turn inward to find your true self and your true value.  As you look into your heart, you find the inspiration that is needed to make positive and happy changes in your life.
It also calls you literally to visit the sea.
Flame-shape bead that has been drilled front-to-back at the top.  1-5/8 inches long.