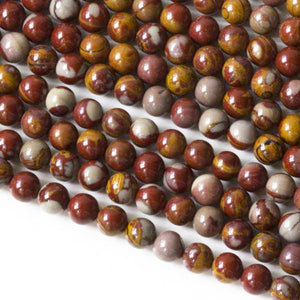 A 16 inch strand of natural, authentic Noreena Jasper gemstone beads from Australia.  Also known as Australian Red Picture Jasper. 
Outstandingly gorgeous round beads with a great polish.  5.5mm diameter.  66 bead count per strand give or take a bead.
Noreena Jasper healing properties:
Noreena Jasper attracts major positive energy for positive outcomes, such as winning, settlements in your favor, approval, and acknowledgment.
.