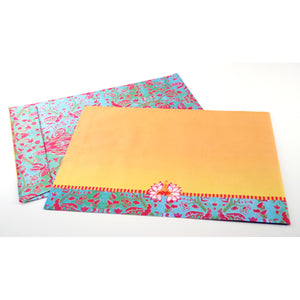 Lotus design manilla beautiful envelope that measures 9 inches wide by 12 inches long.
Save your receipts in style or mail off your resume or head shots in a colorful envelope that definitely gets looked at.  Beautiful, rich, saturated printing. 
Wonderful spiritual option in the world of color printed envelopes.