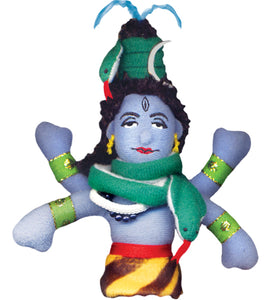 Lord Shiva magnetic finger puppet about 4 inches tall.  You can carry it with you in your pocket.
Great hostess gift and a sure hit as a fun birthday present that is also a conversation-starter!
Be he destroyer or transformer, be assured that he will always be magnetic!
UPG finger puppet or philosopher finger puppet.  This design has been retired and is considered collectible.
Product code 140.