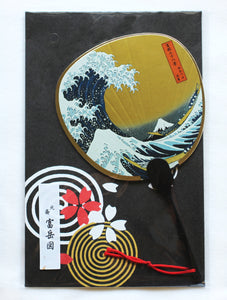 Very unique!  The Great Wave Off Kanagawa art printed on a personal Japanese Fan that is a card with a companion envelope in a cellophane packet.
The fan handmade and printed in shades of blue, gold and red-orange with a black plastic handle and attached red cord.
The envelope is printed in red, black and gold.