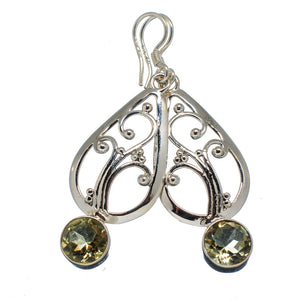 8mm faceted, round, natural Citrine gemstones set in a pair Sterling silver Celtic tree-of-life design earrings.  
Citrine metaphysical properties
Citrine has an overall tonifying effect.  Wear it if you need to safely detox.  Also tends to amplify cell regeneration - a must after surgery or a burn.  Very desirable as a psychological tool as it tends to turn off self-destructive inclinations.