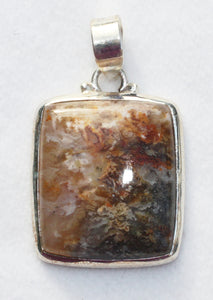 This China Plumite Jasper pendant has a slightly domed surface and is flat on the bottom. 
Plumite jasper properties:
China Plumite Jasper ensures steady progress and perseverance.  Great stone for athletes.  Especially those born during the last ten days of the sign of Cancer.
Pendant measures 0.94 inch wide by 1.6 inches long.