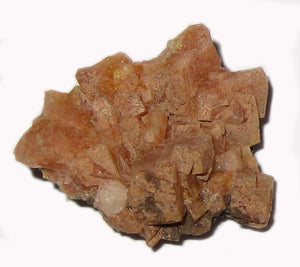 Chabazite 1 inch specimen, rare Zeolite mineral cluster from Nova Scotia
Chabazite meaning:
The French botanist, zoologist and entomologist, Louis August Guillaume Bosc named this mineral Chabazite in 1788.  The name comes from the Greek root word chabazios, which means tune or melody. 
Chabazite metaphysical properties: 
This is quite the crystal!!!  Chabazite engenders confidence, leadership, the willingness to stand up for principle, freshness, showmanship, boldness, singleminded concentration, and a passion for channeling the highest frequencies and intentions into all areas of human life.