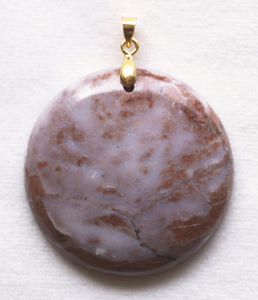 Brown Opal stone pendant with 14k gold-plated Sterling silver bail.
This round opal stone measures 1-1/2 inches in diameter.  Mined in Idaho.
Brown Opal is all about putting aside actions that are just about the money and letting in the love, be it from family members, friends, fans, pets, lover or spouse.