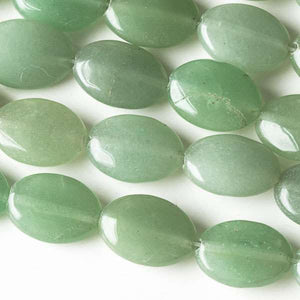 An 8 inch strand of light green Aventurine beads measuring 10mm by 14mm in a flat oval shape.  There are typically 14 beads per strand
Aventurine beads meaning:
Aventurine is the best crystal for releasing deeply-rooted fears and anxiety from your childhood up through seven years old - the time of ego development.  Helps bring about emotional peace for everyone.