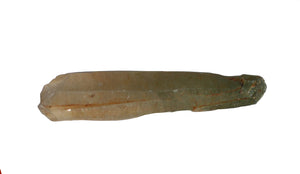 Seriphos Green Quartz specimen.  This is a great crystal to carry around with you as it attracts opportunity, gifts of money, financial assistance, and invitations to travel.
This is a very small crystal measuring 1 inch by 1/4 inch in diameter.
Seriphos can only be found on the Island of the same name.